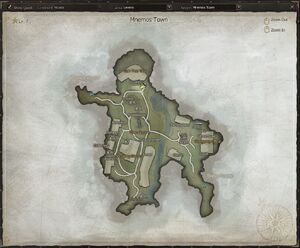 Mnemos Town (or Occupied Mnemos) is a level 7 region in the area of Levens.
This region changes from Occupied to the standard town after completion of a short questline: See Occupied Mnemos Quests.
Completing the questline will net you your first free permanent mount.
For more info you can also check the Mnemos Town Quests.